Somerset YouTuber subscribes to 'breath-taking' broadband speeds
Rural broadband experts, Voneus bring ultrafast internet speeds to Mells village, Somerset.
Residents in one of the UK's oldest villages have been fast-forwarded into the modern day thanks to a rural broadband specialist's fibre rollout, giving a local YoutTuber peace of mind when uploading content.
Voneus, which provides ultrafast broadband to various hard-to-reach communities across the UK, has future-proofed the Somerset village of Mells with a Fibre-to-the-Premises (FTTP) installation.
Thanks to the upgrade, villagers' upload and download speeds have been boosted from less than 15Mbps to upwards of 100Mbps.
One resident immediately benefitting from the shift in speeds is veterinary website editor Arlo Guthrie, who also films YouTube reviews on the latest tech and gadgets from his home.
Before Voneus arrived, Arlo was sometimes waiting for three hours to upload a single video as his connection of 3Mbps struggled to process his high-quality footage.
He said: "The new upload speeds are breath-taking. Before the upgrade it would take hours for my high-definition videos to upload. Now the same length in a 4K resolution takes seconds.
"The improvement means I can start trialling and reviewing products which require high-speed internet, which just wouldn't have been possible on the old connection.
"I've noticed Zoom and Facetime calls have become much smoother, and my family can now stream programmes and films across multiple screens at once, whereas in the past, it would have been a struggle."
Before the installation, Mells was troubled by slow speeds and faced ongoing delays from former providers to solve the situation, with it taking community members reaching out to Voneus to find a solution.
Voneus' upgrade has now enabled the village of 600 residents, which has a history tracing back to 6,000 BC, to access the sufficient speeds required for modern day life.
Arlo added: "There may not be many other YouTubers in the village who'll benefit as much as I have from the massive improvement in upload speeds, but I think this upgrade will have wider reaching benefits.
"More people, especially those working in the creative industries will now be able to spend more time working from home or local workspaces, contributing to the ongoing resurgence in village life and the diversification of the local economy."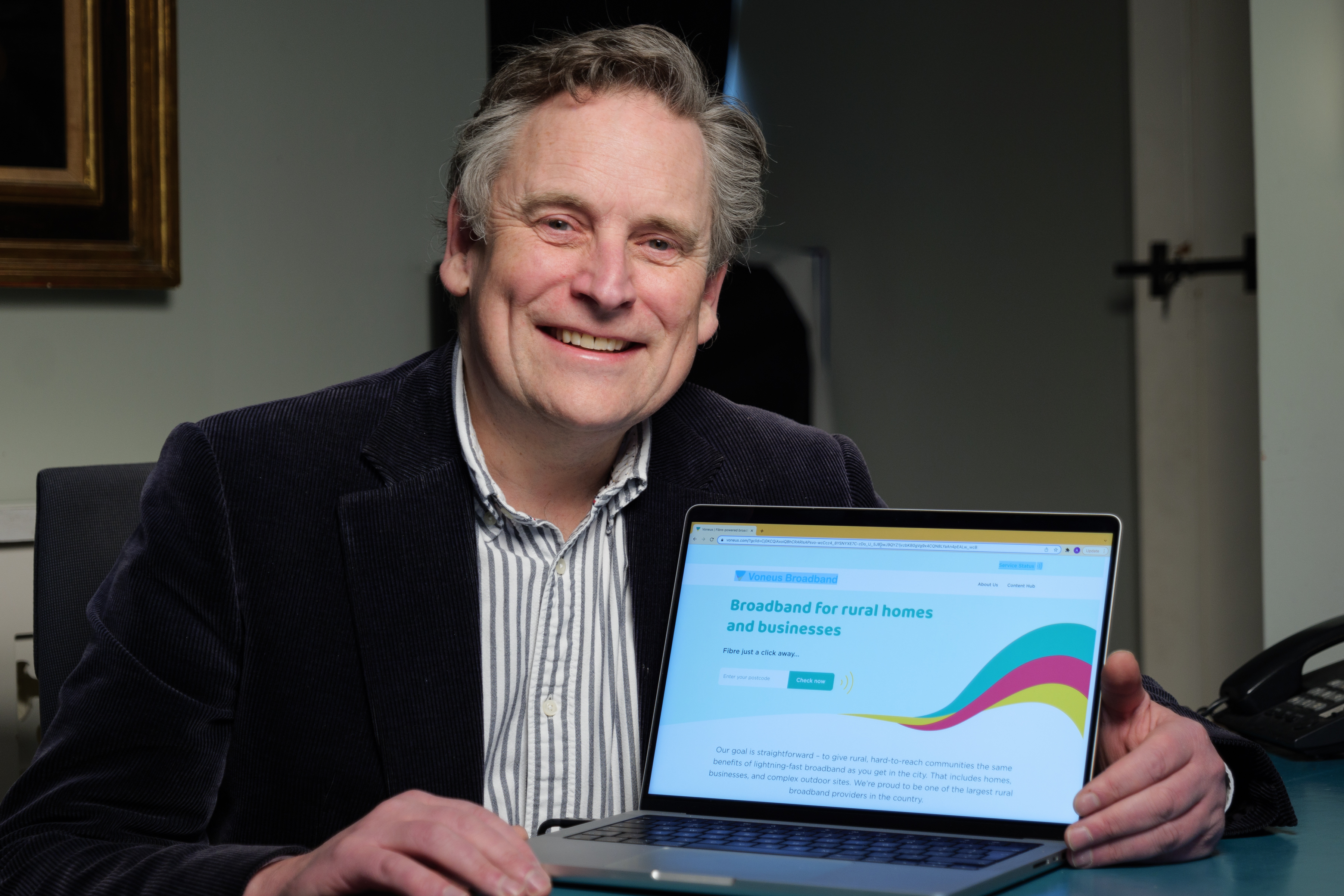 Heather Thompson, Voneus' south-west community engagement team leader, said: "Mells is one of the oldest villages in the UK, but that is no reason that it can't be brought into the future and reap the benefits of ultrafast FTTP.
"Arlo is a prime example of someone who's online presence should not be limited by his physical location, and stories like his is why we're passionate about connecting up hard-to-reach communities so they can access the speeds they deserve.
"We cannot wait to bring more surrounding areas on this journey towards gigabit-capable speeds to help close the digital divide between rural and urban locations."
Want to get up to speed? Click here to see if we can connect you.
Published 30/09/22