Wireless Gigabit broadband lights up Hartlepool village in first UK trial by Voneus Broadband
Voneus Broadband has successfully trialled its first Gigabit capable Fixed Wireless Access (FWA) network in the UK, bringing ultrafast symmetrical speeds to a small village just outside Hartlepool.
The rural village of Dalton Piercy suffered with unusable 1Mbps broadband for years, so in 2021 Voneus announced it would come to help the community by installing its superfast wireless (FWA) broadband network, initially providing speeds of up to 50Mbps. But Voneus didn't stop there and has now pioneered the delivery of a new Fixed Wireless network to offer Gigabit capability (1000Mbps), designed to reach areas that full fibre can't.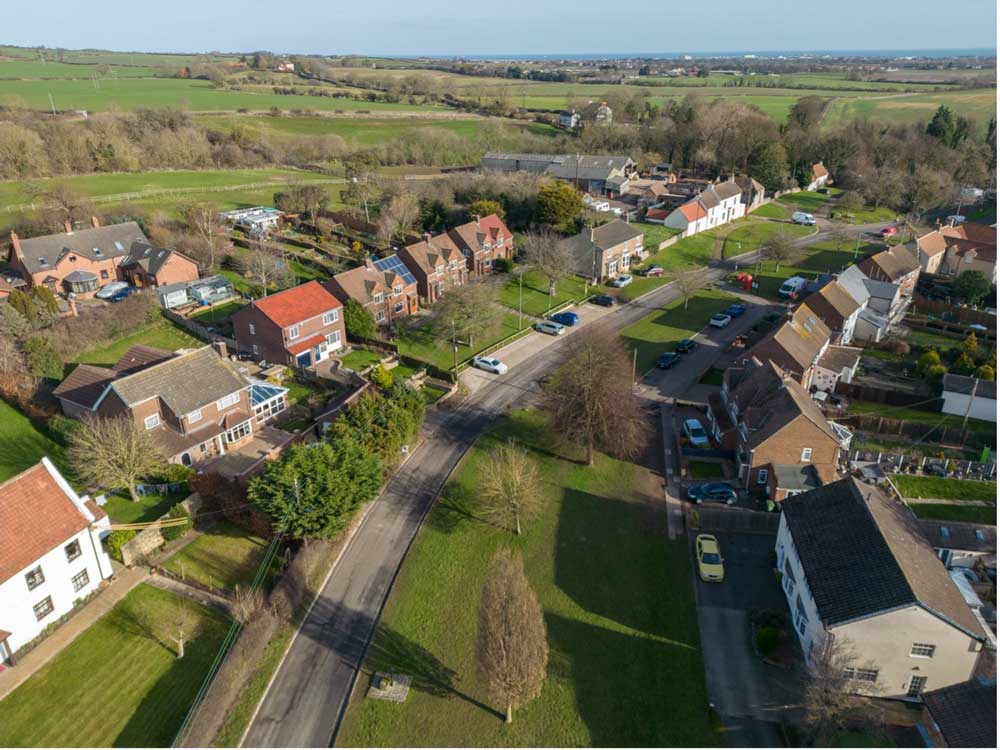 During the trial period, Voneus saw an average of 425GB of data consumed per household per month. That's nearly a 90% increase when compared to an average month of usage on its 50Mbps FWA network. Proof that faster speeds enable households to connect more devices and to do more online.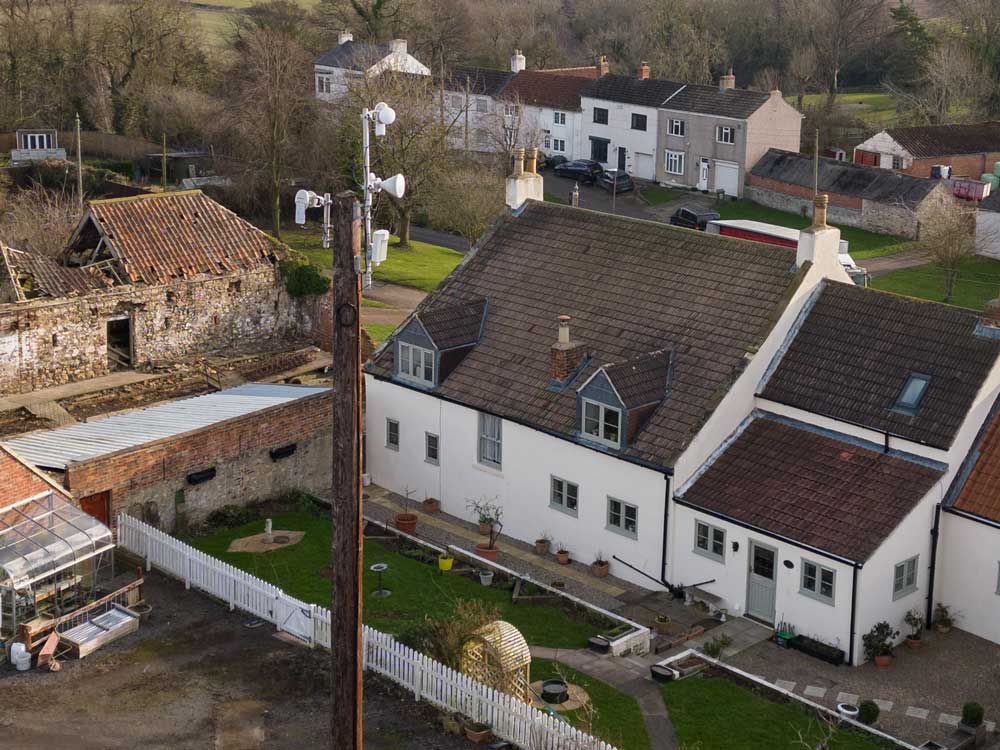 The design of the new network has been meticulously curated to be more resilient and uses the homes and street fixtures that already exist in the village. This meant the network took just over a week to build, significantly reducing the time it takes for customers to benefit from ultrafast speeds. In comparison, fibre networks can take months to build owing to the necessary permissions often needed to dig up and close roads.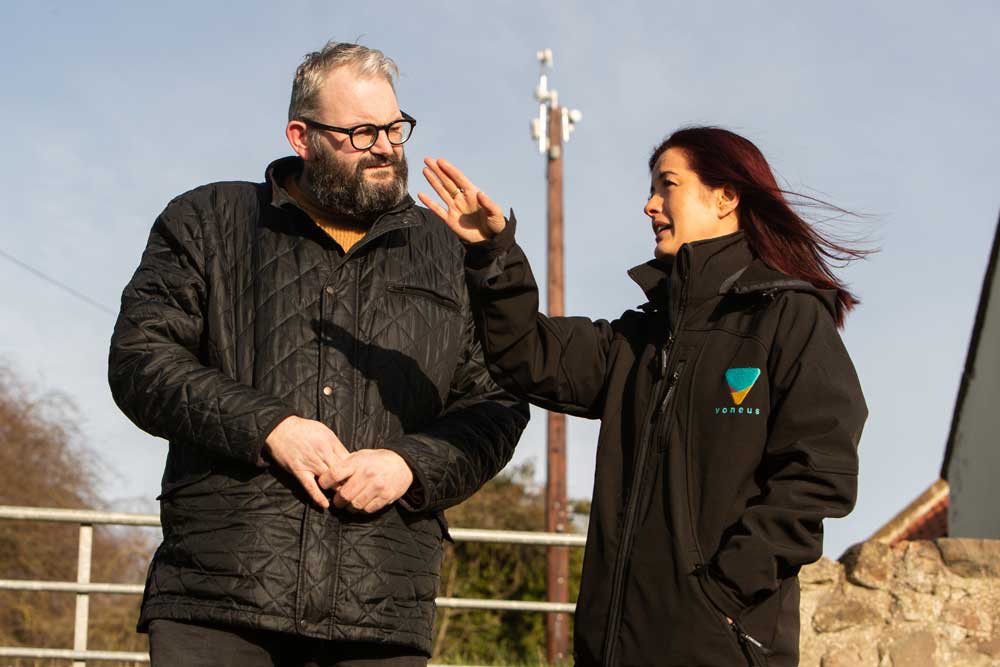 Voneus worked in partnership with Hartlepool Council to purposely build the network using existing council infrastructure. It has provided a proof of concept for local authorities that this pioneering new service can deliver gigabit speeds quickly, efficiently, and that small rural communities don't need to be left behind when it comes to reliable, ultrafast broadband.
Following the success of the trial, Voneus is now ready to provide Gigabit capable speeds to all of the residents in Dalton Piercy. Voneus' new Gigabit FWA network will be rolling out to more hard-to-reach communities in the coming months. Customers can choose from three symmetrical speed packages 250Mbps, 500Mbps and 900Mbps.
Gigabit FWA is priced in parity with Voneus' Full Fibre ultrafast broadband packages and start from just £29.99 a month for 24 months. Voneus guarantees that its customers will not receive any price increases for the duration of their contract.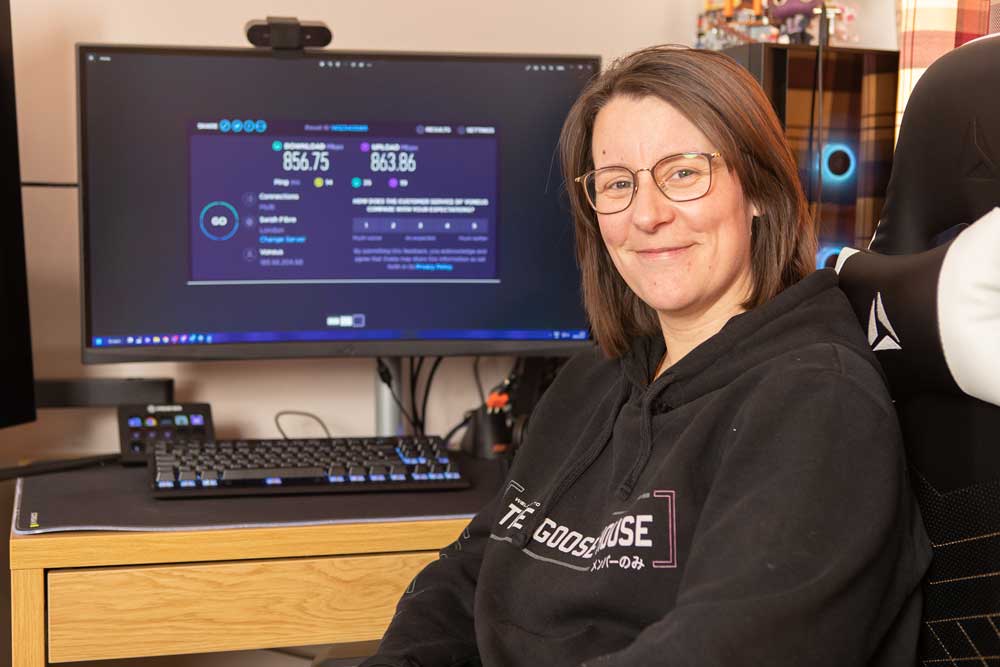 Kylie Kendrick, Voneus customer and Technical Specialist - Esports was delighted when Voneus first arrived in the village and jumped at the chance to further increase her speeds from 50Mbps to 900Mbps symmetrical. Kylie said, "Before we had the new network installed, the broadband was good, now it's incredible, the speeds have been fantastic. There's more than enough bandwidth for my family to stream, watch, play and download all at the same time. It is honestly game changing. Having a fast, and reliable connection in a village like Dalton Piercy benefits everyone."
Francesca Lee, Chief Commercial Officer at Voneus said, "Many rural communities are not seen to be commercially attractive to the big broadband providers. Our purpose is to change that, making the impossible, possible, for communities across England and Wales by lighting up their streets and villages with ultrafast broadband speeds, where fibre networks aren't available.
"We have a decade of experience providing specialist connectivity solutions to rural and hard to reach areas, and we've learnt to overcome the build and technical challenges which often come with delivering ultrafast broadband.
"The Gigabit FWA network we've built in Dalton Piercy was designed to overcome these challenges that other broadband providers have failed to solve. We have used existing infrastructure to bypass line of sight issues that can cause disruption to the network. This makes our new service more reliable and more resilient. This is a game changer not just for our customers, but the telecoms industry, and we look forward to rolling out this innovative technology to more rural communities."
Mike Young, Chair of Hartlepool Borough Council's Economic Growth and Regeneration Committee and a local Ward Councillor, said: "It is important that rural communities such as Dalton Piercy are not left behind and are able to access a reliable broadband service, so I am delighted that by working in partnership with Voneus the Council has been able to resolve the connectivity issues that have historically affected the village."
Dan McCarthy, Sales Manager UK, Ireland and Nordics Cambium Networks said: "We're really proud to be working with Voneus to help them deliver the UK's first residential deployment of this scale, which delivers Gigabit capable speeds using our Terragraph certified, cnWave Platform in the 60GHz frequency band which is virtually interference free. The feedback received from Voneus customers in Dalton Piercy has been incredibly positive with regards to the upload and download speeds they're now able to achieve and with the help of some exciting new products recently launched in the cnWave range, Voneus' can now extend its high-performance network to reach even more homes in the village."
Published 14/02/23